Community garage sales - hot tips volume 1
GET THE PRICE RIGHT
While your really spesh stuff should demand a premium price, there are also plenty of bargain hunters looking for a (ahem) bargain. By pricing everyday items cheaply, you'll sell more stuff, clear more space and feel good knowing your stuff has found a new home.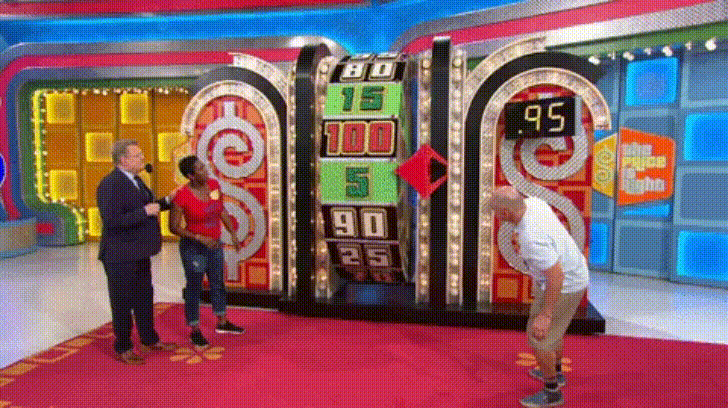 ACCEPT TOUCH-FREE PAYMENTS
With PayPal, it's quick to set up QR code payments using the PayPal app. Shoppers simply scan with their PayPal app, pay and go and you get payments fast without the hassle of small change. Winner winner chicken dinner.
UNLEASH YOUR INNER MARY PORTAS
Make your stuff do the hard work so you don't have to. Put your best things front and centre to lure in the shoppers. Arrange things in categories or colours and whip out the bunting (we've even created some you can make - check your seller dashboard).
Whatever you do, keep it clean. No-one wants to buy a soiled pair of bloomers now do they so give your stuff a good disinfect before sale day and the dollars will come rolling in.
GO NUTS WITH YOUR SIGNAGE
Make it big, bold and place it in high traffic areas - just don't forget to take it down afterwards (or face the wrath of Margaret from number 22). For inspo check out our Pinterest board or if the idea of starting from scratch is daunting, download the ready-made posters provided when you register.
GET CREATIVE WITH SPECIAL OFFERS
Two for one. Free vino after 1pm. In years gone by we've seen a church offering free pet baptisms with every purchase. At another sale, a die hard Magpies fan offered to sing the Collingwood theme song with every purchase.
IT'S ALL ABOUT THE SOCIALS DARLING
Once your sale is looking schmick, take a pic and post on all your socials. Use #garagesaletrail and tag us @GarageSaleTrail so we can feature you on the homepage of the site and in our socials too.
MAKE A DAY OF IT
Invite friends over, play some tunes and get dressed up. Your neighbours will be having a sticky beak, so flaunt what you've got. You'll make some lasting connections and you'll shift your stuff.
BE PREPARED TO GET YOUR HAGGLE ON
Everyone loves scoring a bargain so be prepared to haggle. Think about the lowest offer you're willing to take for your most prized possessions and consider bundling (two items for $10) to shift more stuff.
GET A PLAN IN PLACE FOR WHAT DOESN'T SELL
Even Russell Crowe didn't sell everything at his garage sale so get a plan in place for the stuff you don't shift. Our handy reuse guide has heaps of tips to help and whatever you do, don't leave your items on the kerb!