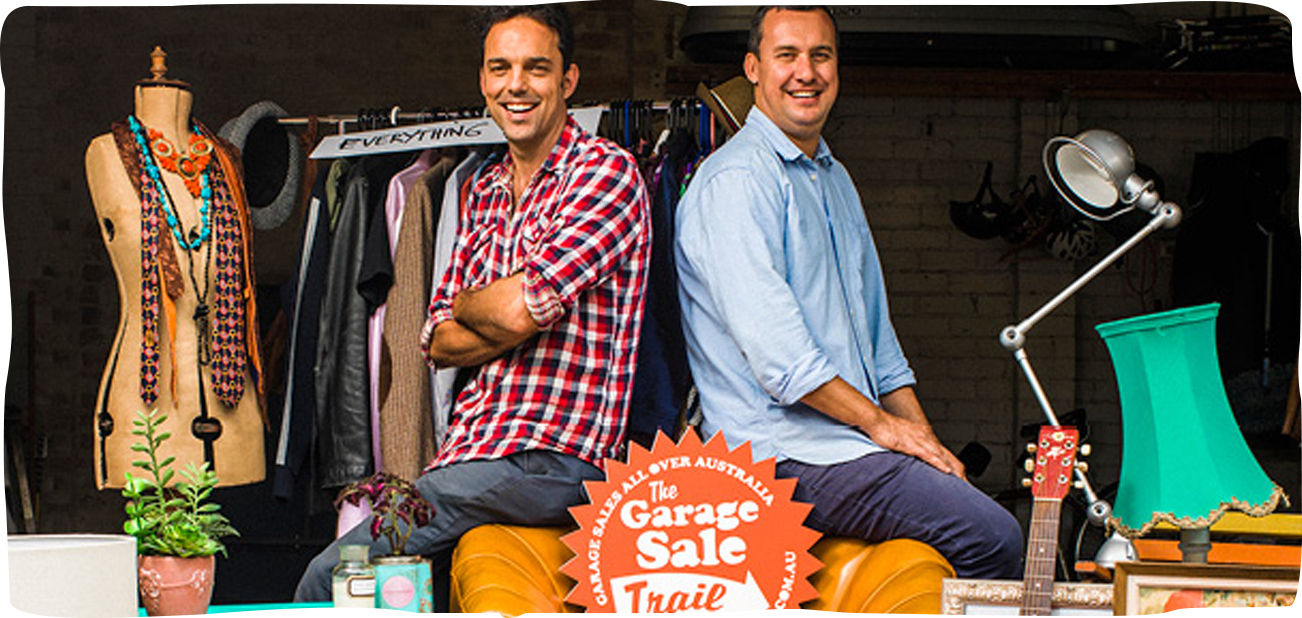 Garage Sale Trail started in Bondi Beach in 2010 as a community event called Sizzle. We did it as a way to tackle perfectly good stuff being dumped on the footpath - most of which ended up in a hole in the ground. Bondi's footpaths were rife with couches, BBQs and TVs, so the first ever Garage Sale Trail was born with the tagline 'Don't Dump It Sell It'.
The dream was to have 30 garage sales on the day. There were 130. We thought "hold on a sec, something's going on here". Then Garage Sale Trail started winning awards like the NSW Government Green Globe Awards and a Community Contribution of the Year Award. So with all our knowledge of running national events and our extensive resourcing (ahhh, almost none of either) we took Garage Sale Trail national.
Fast forward to now. Garage Sale Trail has grown faster than the amount of waste at your local tip. Thanks to the support of over 140 councils across the country, last year there were more than 18,000 garage sales over the weekend with over 350,000 Australians hitting the streets to browse over 2 million secondhand items. The average household made over $300, community groups raised an average of $650 and schools made a very healthy $1,500!
Along the way, stuff has happened that's been beyond our wildest dreams. The UK government adopted our idea and the kings and queens of the jumble sale took to the streets to garage sale… as a part of the Garage Sale Trail UK. Didn't see that coming.
Then there's been the types of people and organisations that have got involved. There's been sales at MONA in Tassie, NSW Parliament House, WA Ballet and Opera Australia. Didn't see that coming either.
But whilst garage sales haven't changed too much since we started in 2010, Australia and the rest of the world have. Our purpose has always been to shine a light on reuse to help preserve the planet.
As a nation, we're slowly but surely starting to understand reuse and why it's important. Many of us have always bought secondhand but collectively we're now starting to ditch single use plastics, buy coffee in our own reusable cups, and take our own bags to Woolies. In isolation it might not add up to much, but when we all start to make changes like these, it moves the proverbial needle.
As we say - one garage sale doesn't make much of a difference but if every garage in Australia hosts a sale, that's a whole lot of reuse.