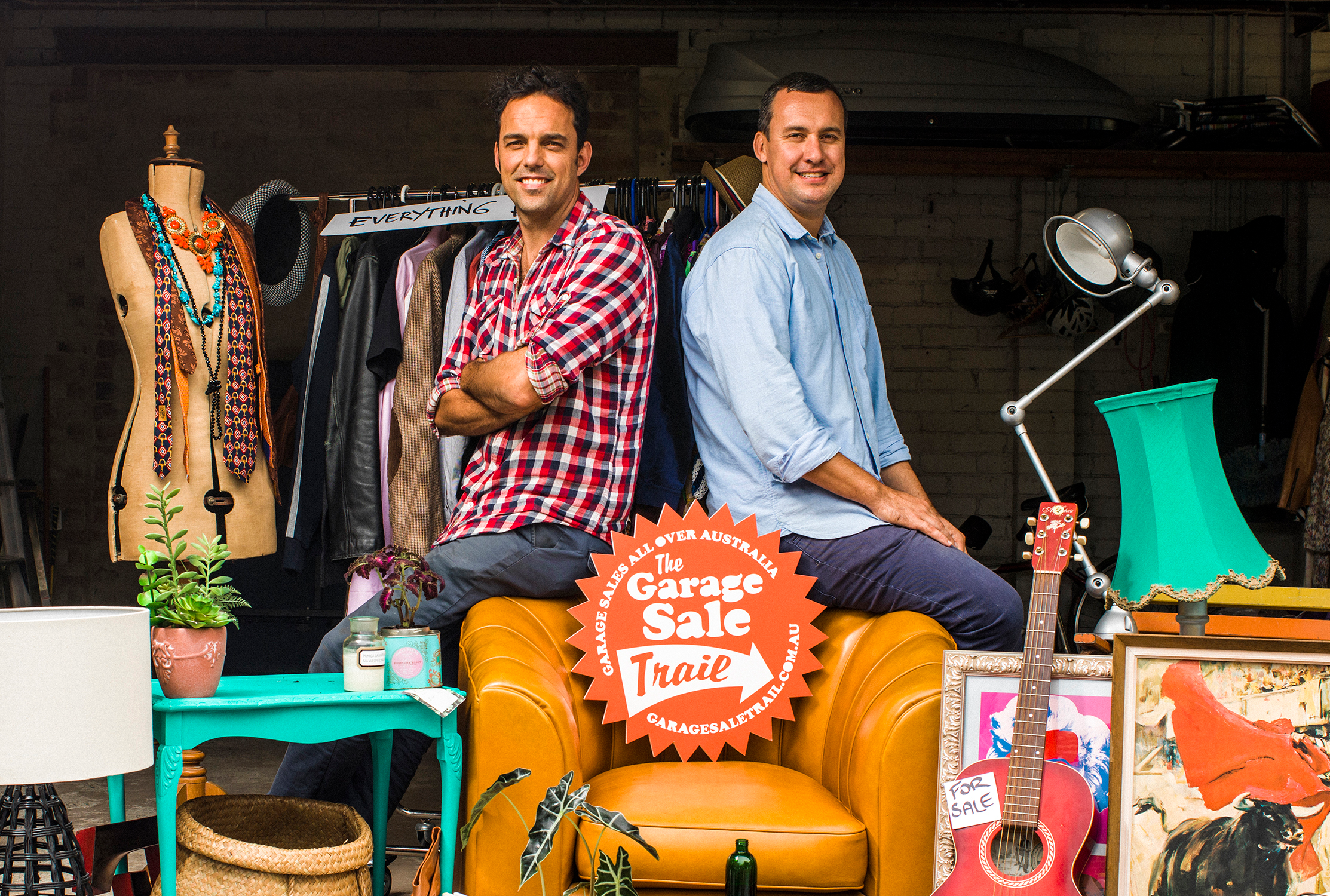 Hello readers,
We're pretty stoked so many of you have joined us to share your stories and get involved in Garage Sale Trail over the years, so we wanted to tell you ours.
Garage Sale Trail all started with the two of us and our shared love of the coast, music and the environment. Talk of the surf and our suburb, Bondi Beach in Sydney, soon had us collaborating on a community event called 'Sizzle'. And then a snap decision to include a secondhand sale at the event changed everything.
With a tagline 'Don't dump It. Sell it' and a target of 30 garage sales on the day, Garage Sale Trail was born! That first year there were 130 sales in Bondi alone.
Fast forward twelve years and Garage Sale Trail has grown faster than the amount of waste at your local tip.
Thanks to the support of over 80 councils across the country, there were more than 14,000 garage sales happening in communities across Australia in 2023. Over 400,000 people hit the streets, with more than 5 million pre-loved items being set free from cupboards, sheds and garages.
The event has won a heap of environmental awards and even been adopted by the UK government. We've seen sales at MONA in Tassie, NSW Parliament House, WA Ballet and Opera Australia. It has been an epic ride!
Our purpose has always been to shine a spotlight on reuse and the need to preserve mother nature's precious finite resources by extending the life of the stuff we buy.
We hope you can join us in November 2024 for the next edition of Australia's festival of pre-loved stuff.
Peace, love and garage sales,
Andrew and Dazz