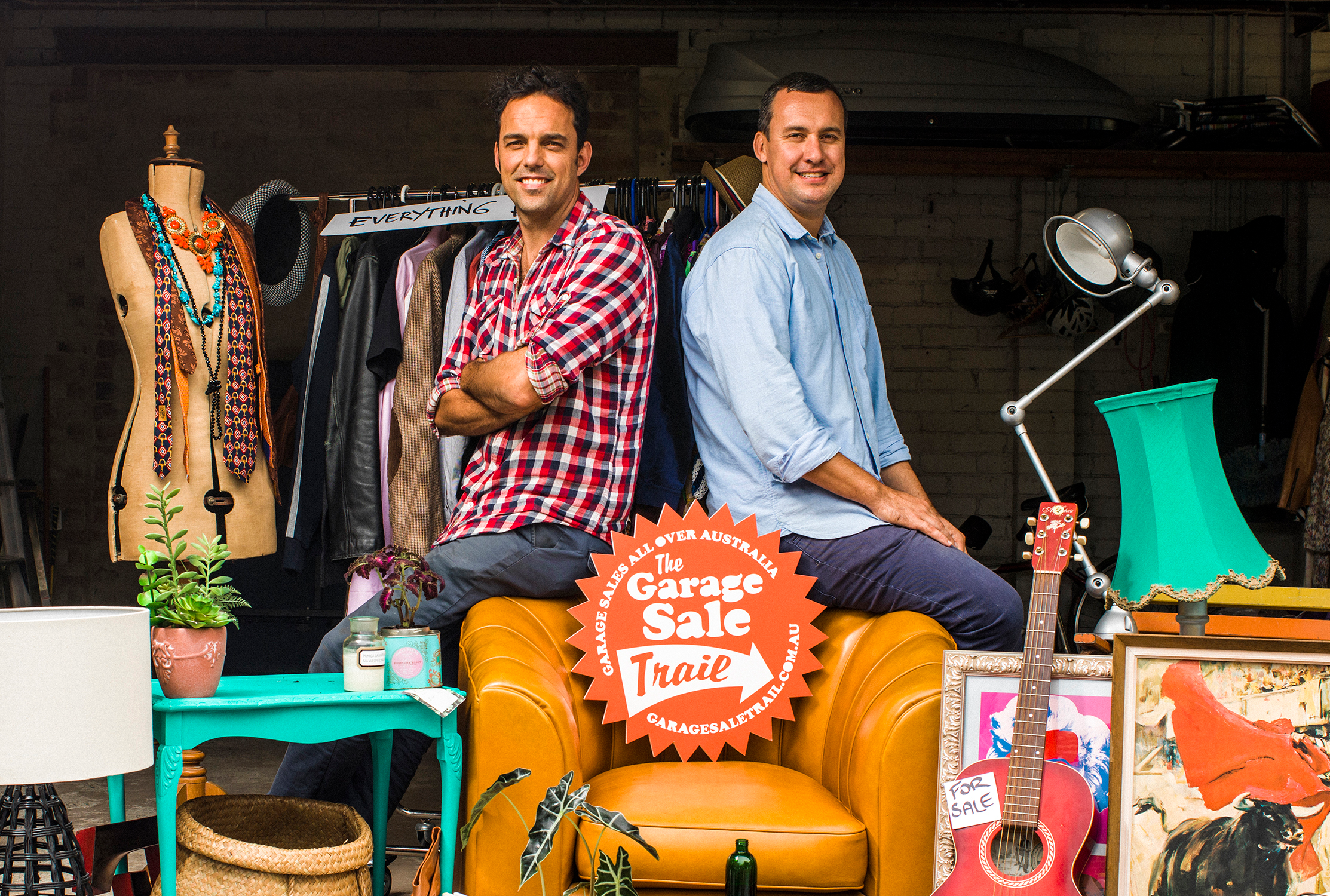 Bondi Beach is where it all started for Garage Sale Trail. Co-founders Andrew Valder and Darryl Nichols were a couple of strangers about to take on the secondhand world, but they didn't know it yet! Here's their story.
Dear Garage Sale Trailers,
We're pretty stoked you've joined us to share your stories and get involved, so we wanted to tell you ours.
It started with the two of us and our shared love of the coast, music and the environment. We hit it off right away when we first met in 2010. Talk of the surf and our suburb had us collaborating on a community event called 'Sizzle'. And then a snap decision to include a secondhand sale at the event changed everything.
With a tagline 'Don't dump It. Sell it' and a target of 30 garage sales on the day, Garage Sale Trail was born! There were 130 sales and we thought "hold on a sec, something's going on here".
After 10 years, Garage Sale Trail has grown faster than the amount of waste at your local tip. Thanks to the support of over 140 councils across the country, last year there were more than 18,000 garage sales over the weekend with over 400,000 Australians hitting the streets to browse over 3 million secondhand items. The average household made over $300, community groups and schools made a very healthy $1,500!
When Garage Sale Trail started winning awards like the NSW Government Green Globe Awards and a Community Contribution of the Year Award we knew it was time to go national. When the UK government adopted our idea and the kings and queens of the jumble sale took to the streets to garage sale it was beyond our wildest dreams.
Then there's been the types of people and organisations that have got involved. There's been sales at MONA in Tassie, NSW Parliament House, WA Ballet and Opera Australia. It's been an epic ride!
But whilst garage sales haven't changed too much since we started in 2010, Australia and the rest of the world have. We've all got the memo when it comes to slowing down and embracing reuse. Everyone gets a kick out of extending the life of stuff before it ends up in a hole in the ground and we're pretty sure you will too.
Our purpose has always been to shine a light on reuse to help preserve the planet and a good garage sale has soul and is beautifully human. So join us and all the other 400,000 Aussies on this November and help us put secondhand first.
Cheers, Andrew and Daz