Hosting a zero waste garage sale
If you're looking to take your garage sale to the next level and become the planet-saving equivalent of Oprah Winfrey, read on for our top tips for hosting a zero waste garage sale.
SWAP BALLOONS FOR BUNTING
Even though some balloons are biodegradable, they can still have a devastating effect on wildlife. According to the very smart people at the CSIRO, they're in the top three items likely to harm cute marine creatures like turtles.

Swap balloons and sticky tape for bunting and natural twine, or use scraps of old cotton (or another 100% natural fabric) to hang your signage. Download our bunting template (available when you register your sale) or create your own using offcuts of fabric. We love this idea from our good friends at Frankie reusing vintage kids books.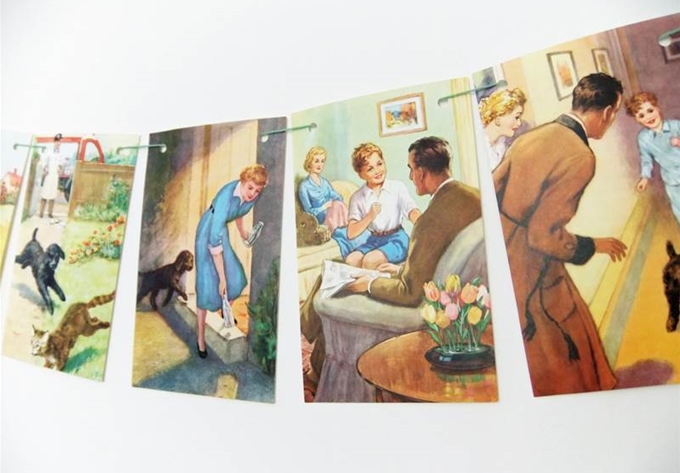 MAKE YOUR OWN SIGNAGE
Big, bright and colourful homemade signage is a must at every garage sale. Make yours count by recycling old cardboard boxes.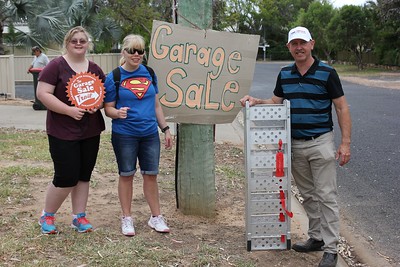 When putting up signage, take a tip from zero waste queen Rogue Ginger and add four holes at the top and bottom of your signage to thread your twine or fabric through to avoid using pesky plastic sticky tape.
ENSURE YOUR COFFEE COUNTS
Garage sales start early so coffee is a must. Swap disposable for reusable cups or dust off that old thermos flask to get your fix over the Trail weekend. And yup, reusable cups are still safe to use. Go topless and check out the facts from the peeps at Responsible Cafes.
REUSABLE SHOPPING BAGS
If you're hitting the Trail in search of bargains be sure to pack a supply of reusable shopping bags. Hosting a sale? Provide old newspaper for wrapping up breakables and encourage your shoppers to go bagless or use a reusable tote.
GET A PLAN IN PLACE FOR STUFF YOU DON'T SELL
Even the most seasoned garage sale-ers won't sell everything so get a plan in place for the stuff you don't sell and where possible, choose to reuse your unsold items. Check out our guide to re-homing your stuff all year round.
Whatever you do, don't leave your unwanted items on the kerb. Not only could this get you in serious trouble (yep, it's illegal) but it'll likely mean your items get damaged and end up in that big bad hole in the ground called landfill.
Garage Sale Trail, Australia's festival of pre-loved stuff, is on next on 9-10 & 16-17 November 2024. Join the wait list for exclusive early bird access.