Top Garage sale shopping tips
Each year over 5 million pre-loved bargains are set free from cupboards, sheds and garages across Australia as part of the Garage Sale Trail. It's your chance to find epic stuff at retro prices and it's on next on 9-10 & 16-17 November 2024. Go on, get your pen out and circle those dates!
Rooting out the best bargains takes a bit of prep. Here's what we recommend, whether you're hitting the Garage Sale Trail or heading out on any weekend in the hunt for garage sale bargains.
Plan your day
If you're getting involved in Garage Sale Trail, plan your route by building a Trail of sales to visit.
From September 2024, you search for garage sales happening near you on the national map and use the filters to find sales happening on specific days or selling the stuff you're looking for.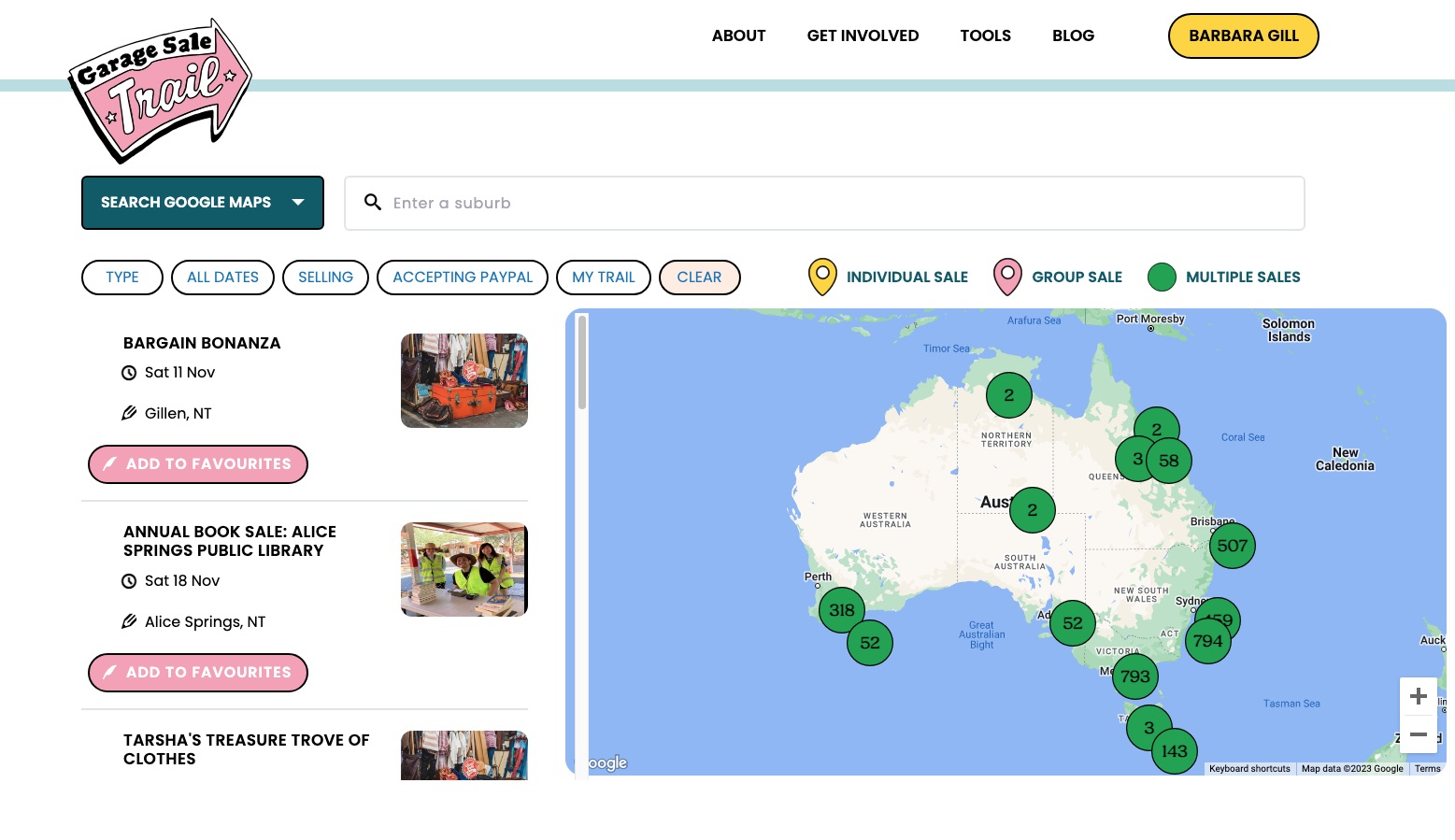 Shop to a list
Avoid panic buying and minimise any chance of buying things you don't need by shopping to a list. If fashion's your passion, remind yourself what's in your wardrobe before you hit the Trail to avoid buying duplicates, triplicates or even quadruplicates of the same thing 😬
Get prepped for touch-free payments
If you have a PayPal account, you can use the PayPal app for safe, touch-free in person payments on the Garage Sale Trail using QR codes. Other than a PayPal account and the PayPal app, there's no special equipment required and no need to handle cash or credit cards. You can download the PayPal app for iPhone or Android.
Make a note of the brands you like
Make a mental note of the brands you like and that flatter you so can keep an eye out for them.
Get comfy
Slip on some sensible shoes, grab a hat, sunnies and slap on the suncream. If you're hoping to try stuff on, slip on something that you can try things on over. Changing rooms are as rare as hen's teeth on the Trail!
Be prepared
Pack some reusable shopping bags, bring your KeepCup and grab some snacks to keep you in tiptop form all day long.
Need some more inspo?
Check out the top tips from Kirra The Reselling Enthusiast 👇🏽
Garage Sale Trail, Australia's biggest festival of pre-loved stuff, returns on 9-10 & 16-17 November 2024. Join the wait list to get exclusive early bird access.