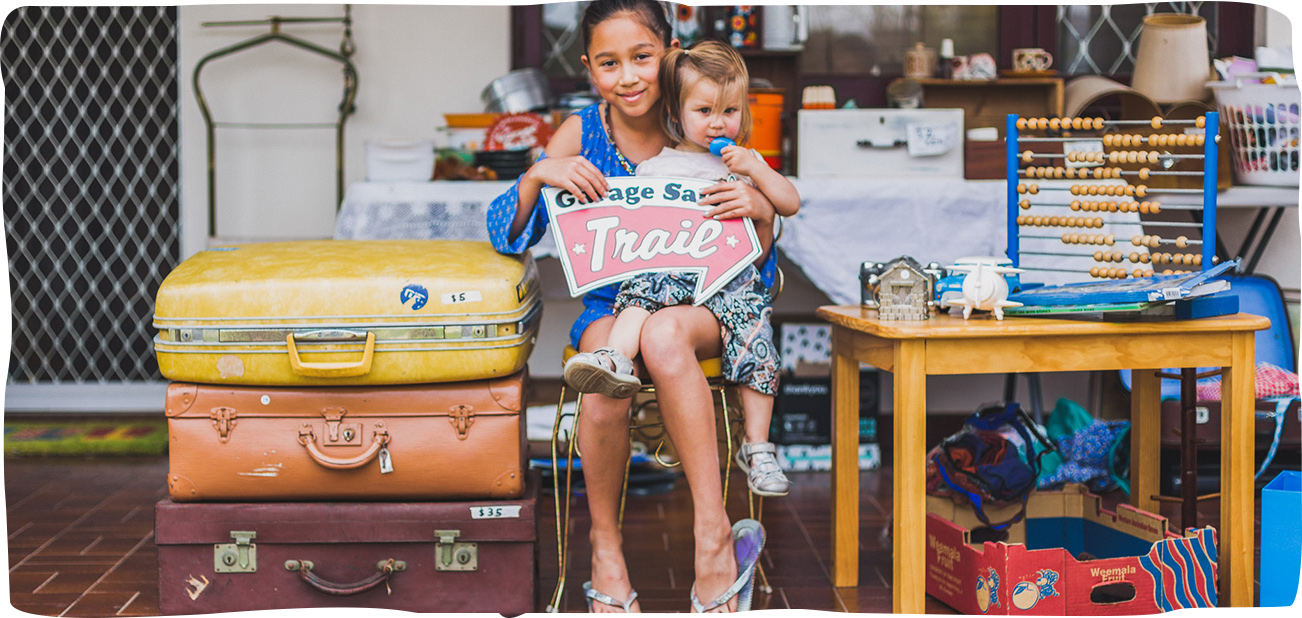 Garage Sale Trail is one BIG WEEKEND of garage sales that's happening right across Australia on Saturday 19 & Sunday 20 October 2019. It's an idea to help encourage reuse, reduce waste and minimise our impact on mother nature. Registrations open August 10th.
We believe small actions drive BIG change. So while one garage sale on its own won't make much difference, when hundreds of thousands of Australians get together in streets, community centres and schools to buy, sell and reuse at garage sales over a weekend… well, that's a whole lotta difference.
Garage Sale Trail happens with the support of Local Council partners across the country and nearly 400,000 bargain hunting, reuse loving Australians shopping and selling at more than 18,000 garage sale events Australia-wide
Every garage sale has a unique name and its own sale page that provides clues to who's involved, what's on offer and anything else that's going down. Likewise, shoppers can search for sales, items of interest and make your own Trail of favourite sales to checkout.
Join the movement this October and help us spread the word. Let's choose to reuse.
One garage sale on its own doesn't do much but when the whole country gets involved the impacts are huge.
Andrew Valder