Garage Sale Trail is Australia's festival of pre-loved stuff. It happens online and in the community too. The festival is dedicated to helping you extend the life of your stuff and find the ultimate pre-loved gem.
In 2020, over 250,000 Australians hosted a garage sale or shopped the Trail. Together, they extended the life of over 1.5 million kgs of stuff saving these items from landfill and maximising the value of all the energy and resources that goes in to making the stuff we buy. It's the circular economy in action!
For the first time in 2021, Garage Sale Trail took place over three weekends from the 6 - 21 November allowing even more people to sell, shop and learn about the circular economy.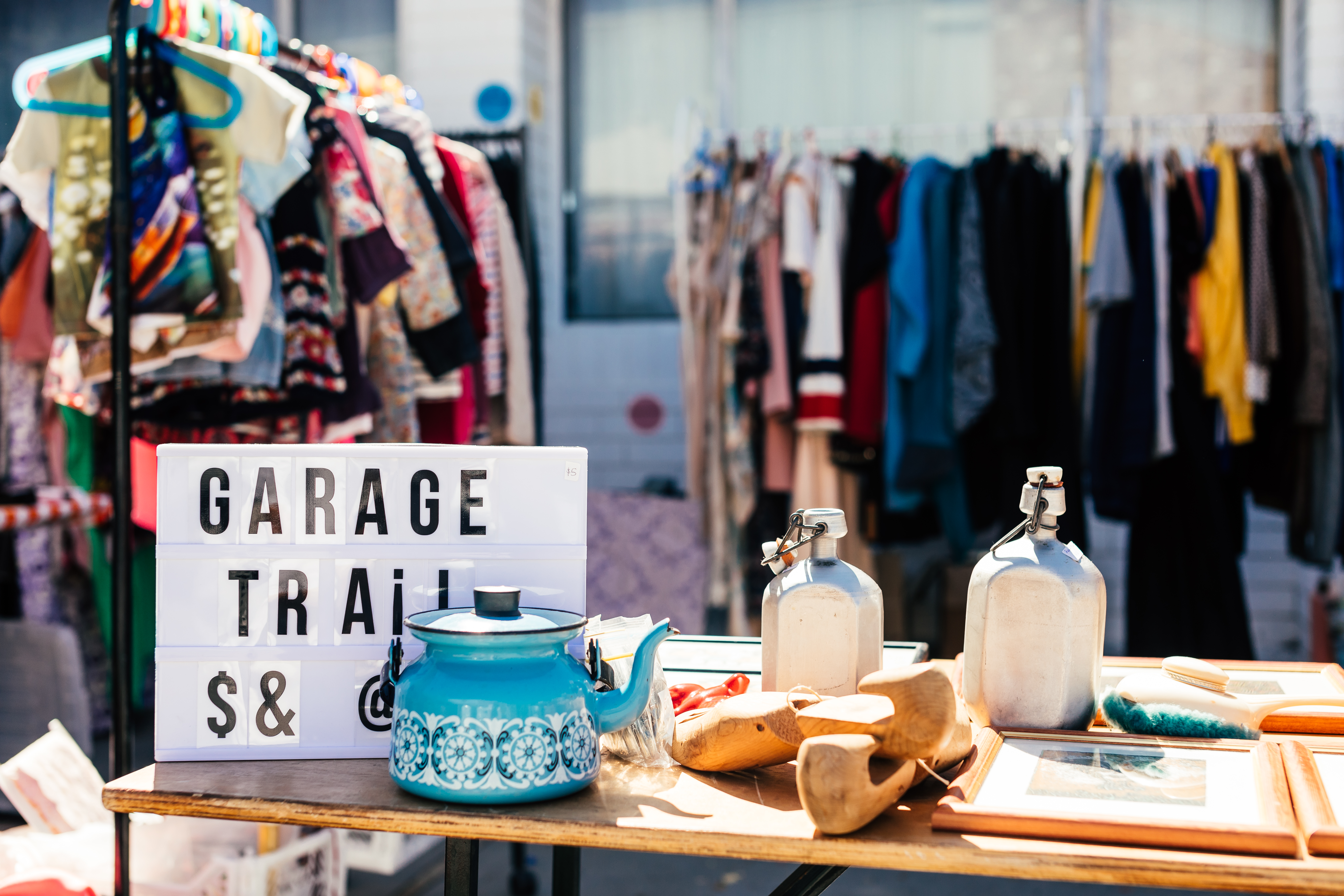 Thanks to the support of councils across Australia, it's free to take part and you get all the tips, support and promotional materials you need to sell big and stay safe including super duper touch-free QR code payments enabled by PayPal* (pretty swish, hey?).
Every garage sale on the Trail has a unique style and gets a sale page that provides clues to who's involved, what's on offer and anything else that's going down. It's like a treasure map to secondhand greatness. Shoppers can search for sales, items of interest and make a Trail of favourite sales to check out.
When the whole country starts putting secondhand first, the impacts are huge.
Andrew Valder, Co-Founder