How to farewell fast fashion
Fashion and clothing is something we are all consuming more of but wearing less.

A heart stopping 80 billion new pieces of clothing are bought every year around the globe and us Aussies are amongst the most fashion hungry in the world. In fact, we're second only to the US in terms of the number of new items of clothing we buy each year.


B

ut doesn't that mean we're like almost the most fashionable nation in the world?

Erm, no. It means we're one of the most wasteful. Clothes have become a bit like that spiralizer we bought on the shopping channel after a cheeky couple of glasses of chardy. We buy it, use it once or twice and then we bin it. In fact 85% of our wardrobes end up in landfill every year in Australia 😱



W

hat's the alternative?
Buying and selling your pre-loved threads on the Garage Sale Trail this November is one simple way you can make a difference.
400,000 Australians jumped on the Trail in 2024 and over one gigantic weekend of garage sales extended the life of over 3 million kilograms of clothing and other stuff, saving it from landfill.
But there's also heaps of other things you can do to up your planet-saving karma credits, get a guilt free fashion fix and look super chic and unique in the process.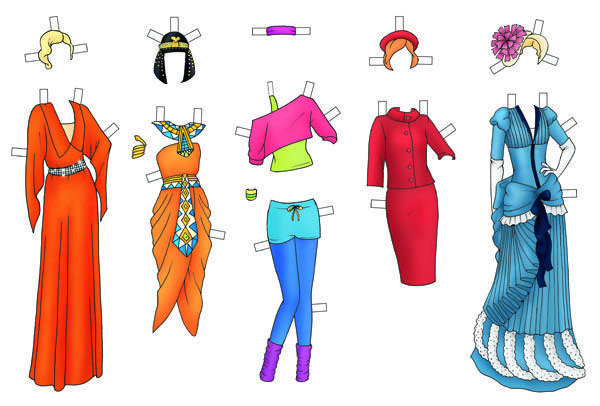 1.Play dress up with what you got
Dress up challenges aren't just for TikTok so get your rummage on and unearth the treasure lurking in your closet. Most people wear just 20% of their wardrobe 80% of the time and the latest data from the super talented and spectacled scientists at the CSIRO say that extending the life of a garment by just nine months can reduce its carbon, water and waste footprint by 30%. Experiment with different combinations and check out these nifty style tips from our good friends at 1Million Women.
2

. Make like Kate and repeat with pride
Some of the globe's most stylish sistas (think Princess Kate, Cate Blanchett and Michele Obama) regularly trot out the same old outfit so repeat your threads and max out your wears. You'll be in very good company.
3

. Rent it
Need something a bit spesh for a wedding or party and know you're unlikely to bust out your outfit more than once? Rent or borrow an outfit from a friend instead. There are tonnes of amazing rental companies springing up across the country. Here's just 8 to get you started.
4

. Put secondhand first
When you're looking for new clothing, try secondhand stores and online marketplaces, garage sales and op shops first. If we all choose to reuse more often it would make a massive dent in the 400,000 tonne pile of clothes currently languishing in Australian landfills.
5

. Mend it like Beckham
Okay okay, we're not 100% sure the Beckhams actually mend their own clothes but surely they get someone in to help. Right? But seriously, a quick YouTube tutorial and a fossick in your drawers to dig out that hotel sewing kit you just knew would come in handy and hey presto! You'll have good as new threads lining your closet. Sewing maestro Erin Lewis-Fitzgerald has heaps of tips and an awesome book to get you started.
6

. Swap it real good
Gather a group of girlfriends (at a safe social distance, natch) and trade cast offs or join one of the many organised swaps happening across the country. The lovely ladies at The Clothing Exchange do a cracking job.
7.Choose ethical
If buying new really is your only option, it's OK. Buy from brands that work to reduce waste and treat their workers fairly. The platform Good On You allows you to search brands and understand their credentials quickly.
Garage Sale Trail, Australia's biggest festival of pre-loved stuff, returns on 9-10 & 16-17 November 2024. Join the wait list to get exclusive early bird access.