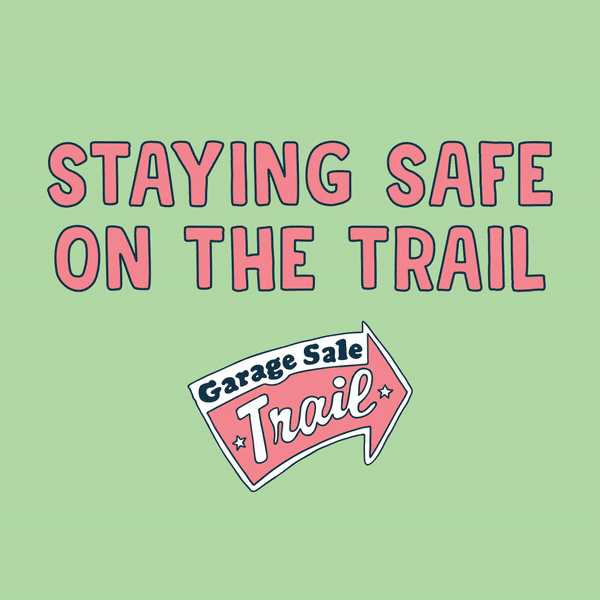 Register your garage sale on our website
To receive a Covid-safe garage sale toolkit featuring Covid-safe checklists, social distancing markers and more
Don't stand so close to me
Make like Sting and keep your distance on sale day. Keep a table between you and your shoppers and ensure there is space for shoppers to stay at least 1.5 metres from each other. Use the distance markers and signage provided when you register to remind people to stay physically distant.
Keep it clean
Surely you've got a PHD level of experience in handwashing by now? Put your new skills to good use on the Trail this year. Wash your hands regularly throughout the day and provide sanitiser for shoppers to use. Last but certainly not least be sure to clean and disinfect all the items you're selling before sale day.
Don't take part if you're feeling sick
Postpone your sale or host a virtual garage sale from your home if you're feeling sick, have been in close contact with someone who has tested positive for Covid-19 or have just returned from overseas.
Wear a mask
There are heaps of benefits to wearing a mask beyond the obvious one of saving lives. For one, you can skip wearing makeup or having a shave on Garage Sale Trail day! There are heaps of super stylish eco-friendly versions out there too.
Consider taking contactless card payments
There are lots of ways you can take card payments these days so consider these options and go cashless at your garage sale. It might just also encourage people to spend a little more.
For indoor sales, ensure you only admit a maximum number of shoppers
We provide info on how to calculate this and ready-made posters to promote this when you register too 😀