Want to get involved in Garage Sale Trail without even leaving the house? Jump on the bandwagon that's sweeping across Asia and the USA and host a virtual garage sale on Saturday 21 or Sunday 22 November.
Check out the best virtual sales happening on the Garage Sale Trail weekend or search our sales map.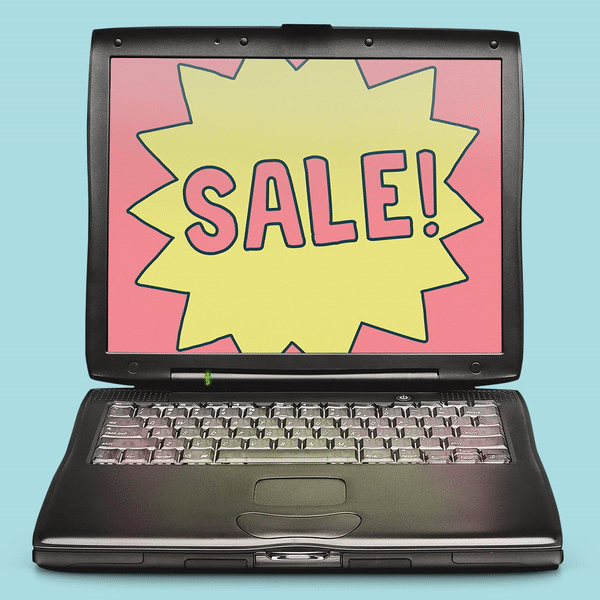 What is a virtual garage sale?
In its simplest form it's an online garage sale. You showcase what you have for sale online, on our site, and then join in all the fun on the weekend of 21 & 22 November by live streaming your sale from Facebook or Instagram.
Think of it like a TV shopping channel with you as the host.
But how do I livestream?
Choose a date (21 or 22 November) and time (we recommend between 10am - 3pm when garage sales usually happen), and livestream your sale from your home or wherever you choose that's Covid-safe using Facebook or Instagram.
Never taken part in an Instagram or Facebook Live before? Fear not, we provide an easy to follow step-by-step guide, and all the tips, tricks and promotional bits you need when you register your virtual sale.
For more inspiration, check out these tips from our good friend Danielle from Hawkeye Vintage. Danielle has been live selling on Instagram since 2019 and she's a bit of a superstar.
You can also join our virtual garage sale support group to meet other sellers getting involved around the country and swap tips and inspiration.
What do I sell?
With virtual garage sales you never know quite who, or where in the world, you'll get seen. We suggest you keep items you're selling small and shippable. Clothing,accessories and homewares work a treat.
Focus on high quality items too. Ten to twenty items for sale is a perfect amount.
How do people pay and get the goods?
Payment and shipping is handled between the seller and buyer. We recommend taking payment by direct bank transfer (asking for a screenshot as proof of payment) and suggest sellers offer local pick up or arrange shipping via a company like Sendle.

When you register a virtual garage sale (handy video on how here) you get access to a step by step guide on how to get set up for your virtual sale including tips on shipping and payment.
Why do it as part of Garage Sale Trail?
You'll be part of a world first - the biggest ever organised virtual garage sale event - joining together with over 400,000 other Australians to buy and sell pre-loved on 21 & 22 November.

What you get from Garage Sale Trail:
👉🏽 A listing on our sale map viewed by over 300,000 people over the event weekend
👉🏽 A customisable sale page, with a URL unique to you, that you can promote to let people know what you're a part of. You can also use this page to showcase and sell items directly from your listing
👉🏽 How tos, tips and free downloadable promotional materials to help you sell more stuff and max your success


So what are you waiting for, register now and get your how to guide and toolkit ready to go. Who knows you could just be the next internet sensation!