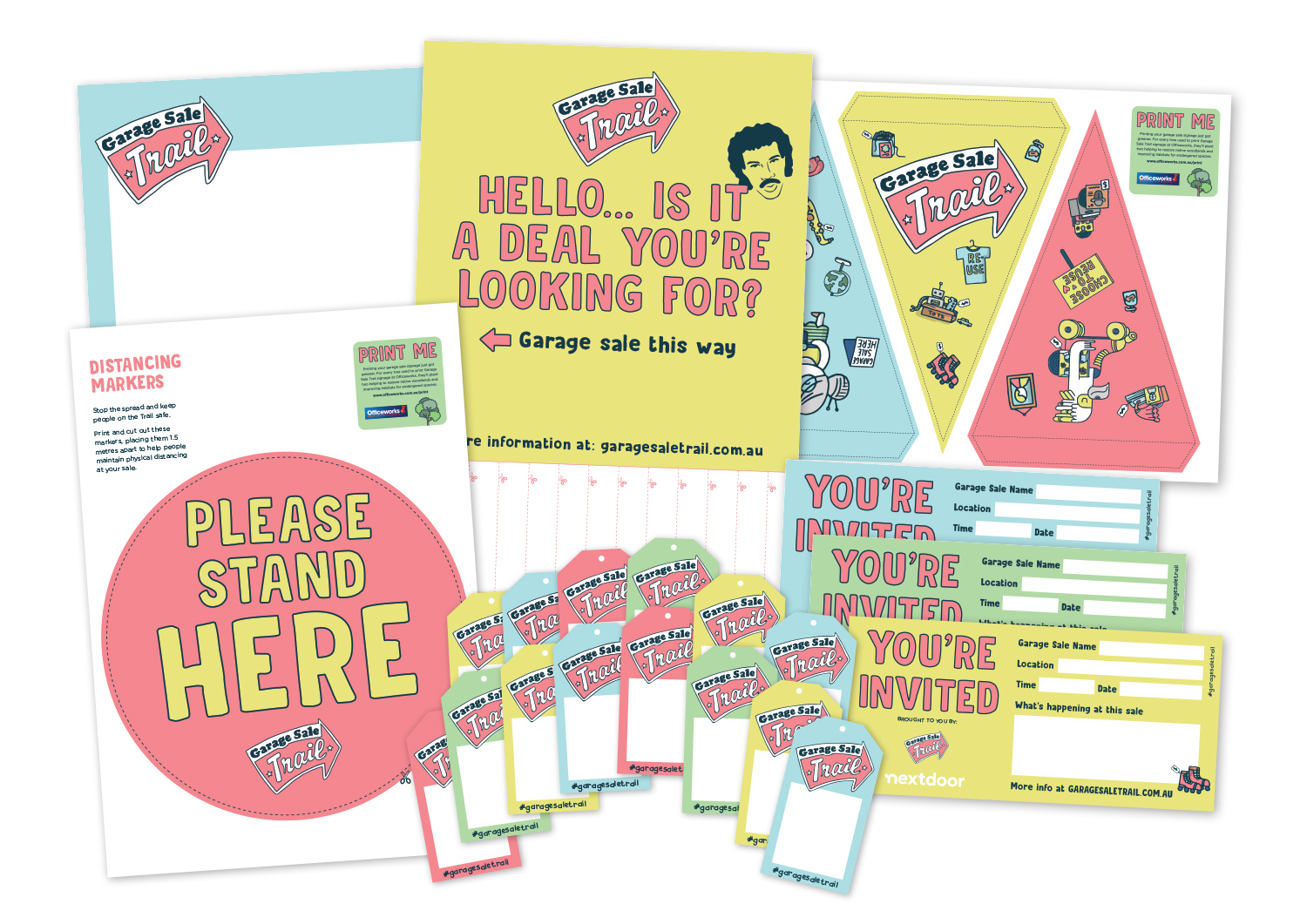 Crafting big, bold and bright signage to advertise your garage sale is one of our hottest tips for success. After all who can resist the lure of a "garage sale this way" sign? Certainly not us.
To help we've created a garage sale success kit just for you. It's crammed full of promo bits, decorations and more to lure in the shoppers and make sure everyone knows you're part of the Trail. Download the pack here.
To make it super easy for you to print and copy your pack, this year we've partnered with Officeworks. They provide delivery to your home via click & collect, or you can visit your local store.
And as if that wasn't tempting enough, for every tree used to print Garage Sale Trail signage at Officeworks, they'll plant two helping to restore native habitats thanks to their Restoring Australia initiative.