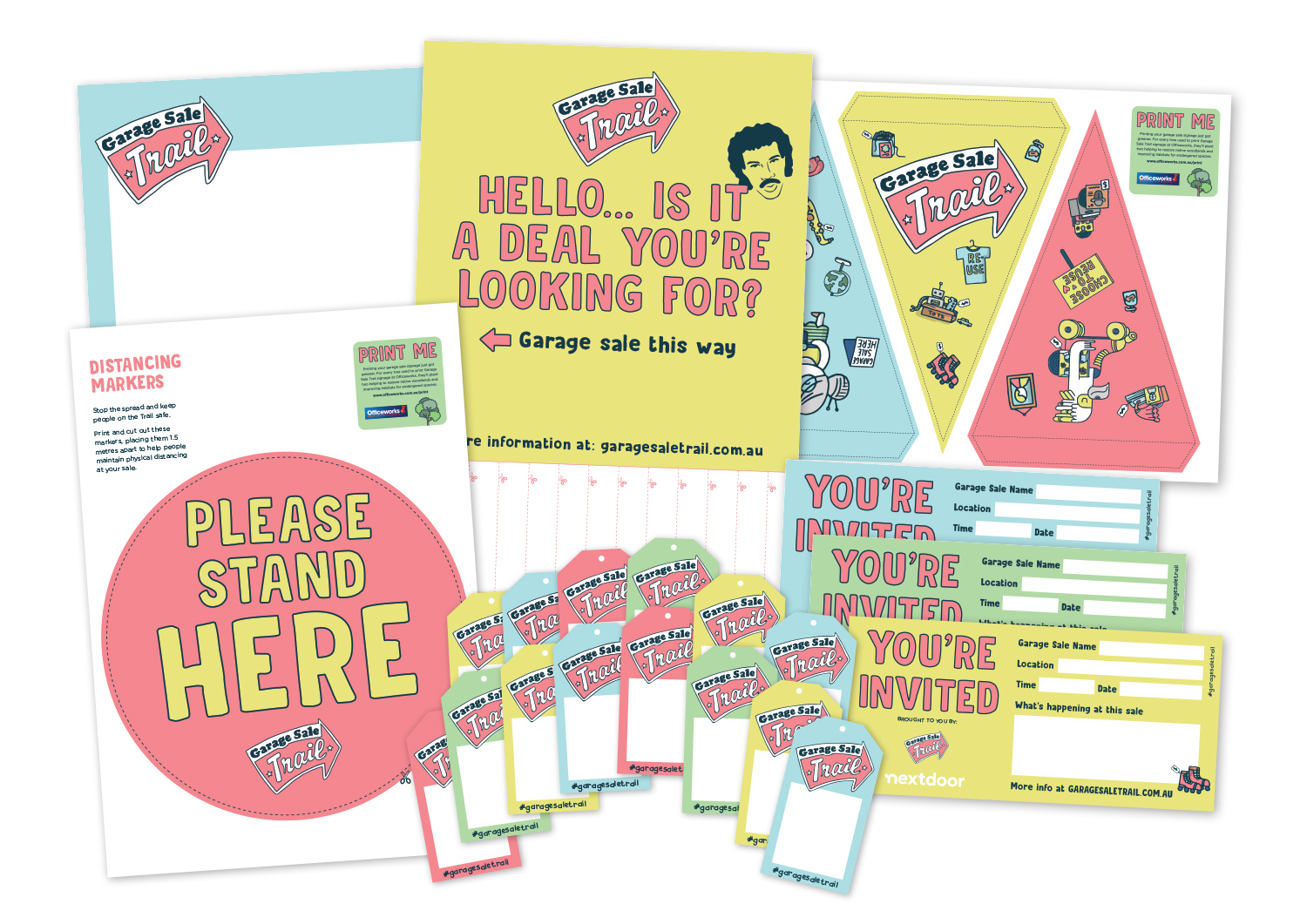 Crafting big, bold and bright signage to advertise your garage sale is one of our hottest tips for success. After all who can resist the lure of a "garage sale this way" sign? Certainly not us.
To help we've created some ready to print garage sale promotional materials for you. Including posters, price tags, bunting and Covid-safe materials. Download the pack here.
These materials can be printed at home or at your local Officeworks (fees apply) using click and collect.
For every tree used to print Garage Sale Trail signage at Officeworks, they'll plant two helping to restore native habitats thanks to their Restoring Australia initiative.
Get prices and information about printing at Officeworks here.