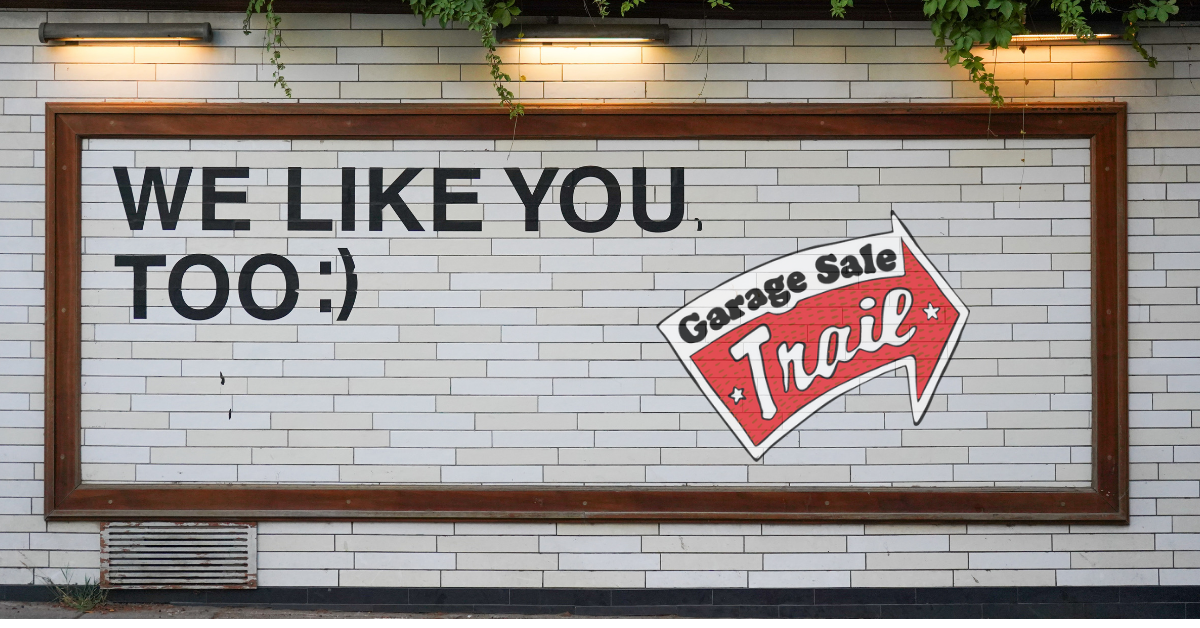 So, you think Reuse is a good idea? Nice one. You can be a reuse hero, just by spreading the word.
Join the movement, and get the reuse message out. Tell a friend how they can host a sale or shop the trail.
There's some good stuff here if you want to get your community involved, with rad pics, videos, social media posts, an email template and even a printable poster to go full old-school.
Peace, Love & Garage Sales