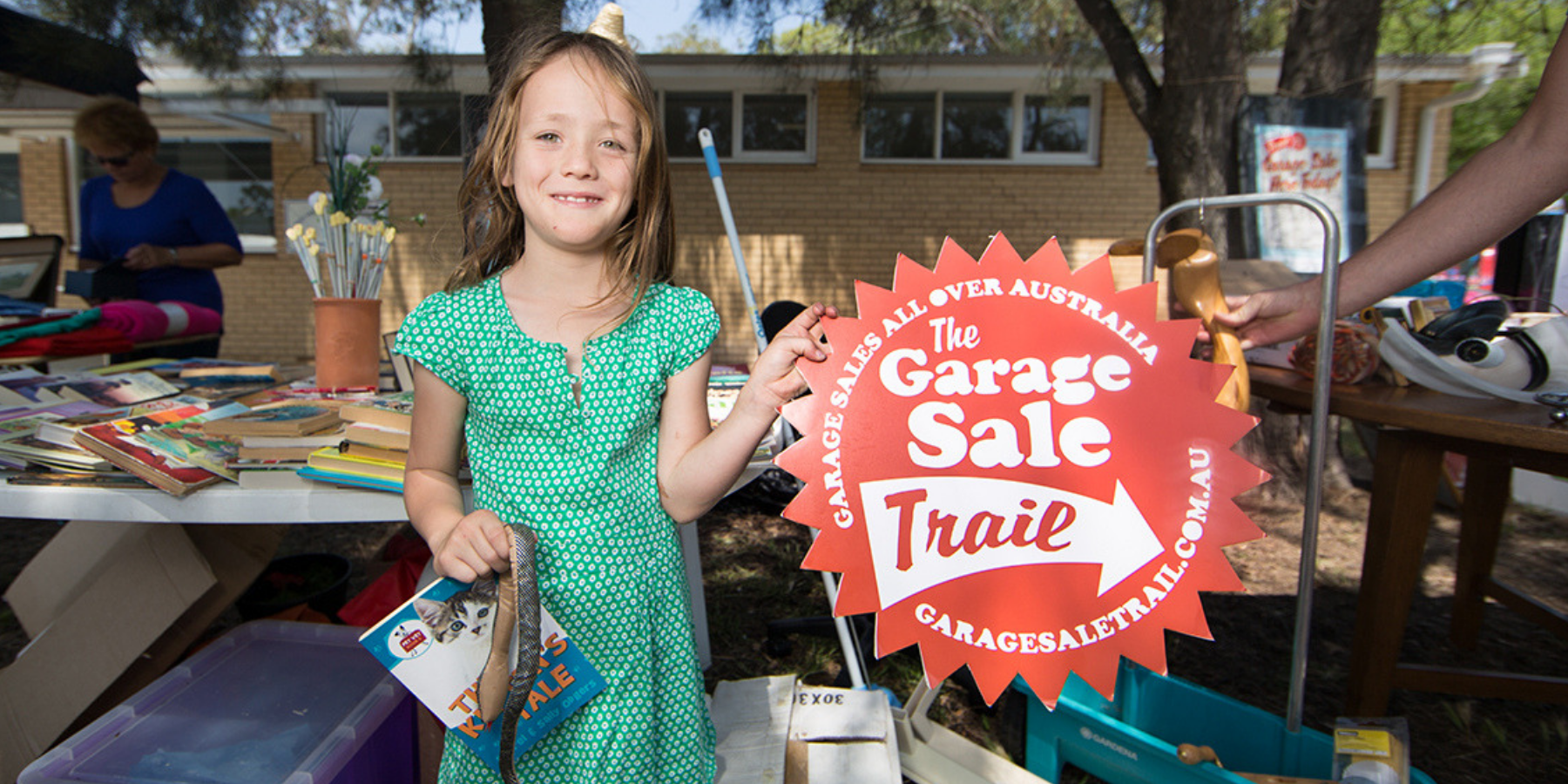 Australia's favourite festival of pre-loved stuff, the Garage Sale Trail, returns online and in the community this November.
Schools can use the national event to fundraise and get students involved in a fun and educational waste reduction activity.
Last year almost $1 million was raised for schools, community groups and charities nationally, with the average school making over $1,500 in one day.
WHY GET INVOLVED?
Fundraise for your school and make over $1,500 on one day.
Engage the school community in a fun reuse initiative.
Promote your school locally.
WHAT'S INVOLVED?
Restrictions permitting, host a garage sale at your school on the weekend of 13/14 or 20/21 November 2021. It could be a market, car boot sale or simple white elephant stall in the playground. Invite students and parents to donate unwanted items that you sell or get them to host their own stalls.
If you can't host a sale in person, you might like to take the fun online for a virtual garage sale instead.
We provide you with promotional support, free signage and a comprehensive group sale guide to help you sell big and stay covid-safe on the Trail.
WHAT YOU GET
A DEDICATED SALE LISTING AT GARAGESALETRAIL.COM.AU
The site is viewed over 2 million times in the ten week build up to the big weekend. That's a lot of potential eyeballs looking at your sale.
STEP BY STEP GUIDES TO KEEP YOU COVID-SAFE
Get a step-by-step guide to organising your sale together with resources to help ensure you stay Covid-safe.
FREE POSTERS, TIPS, TRICKS AND MORE
Download posters, bunting and other promotional materials, plus get your hands on the hottest garage sale tips and tricks delivered direct to your inbox.
Where garage sales in the community are able to go ahead a host of covid-safe tools and resources are provided including easy to use touch-free QR code payments enabled by PayPal.
A SEARCHABLE LISTING ON THE NATIONAL MAP
We'll help shoppers find you with a searchable online map.
HEAPS OF MEDIA BUZZ
From national news to local radio and newspaper stories, we together with your local council will do our best to help you bring in the shoppers through an on and off line promotional campaign. We'll help you generate media too with a ready-made media release template and selection of images you can use.
MAKE A POSITIVE DIFFERENCE
Last year Aussies put secondhand first at 25,000 garage sale events. Together they saved over 3 million kgs of items from landfill.
Sound good?