Small changes really do make a big difference
400,000 Australians will be part of the Garage Sale Trail this year, re-homing over 3.5 million kilos of stuff and saving it from landfill.
Garage Sale Trail only happens on one weekend of the year, so just imagine how much difference you can make by reusing all year round. Here's a selection of some of the top ways you can keep on Blazing the reuse Trail.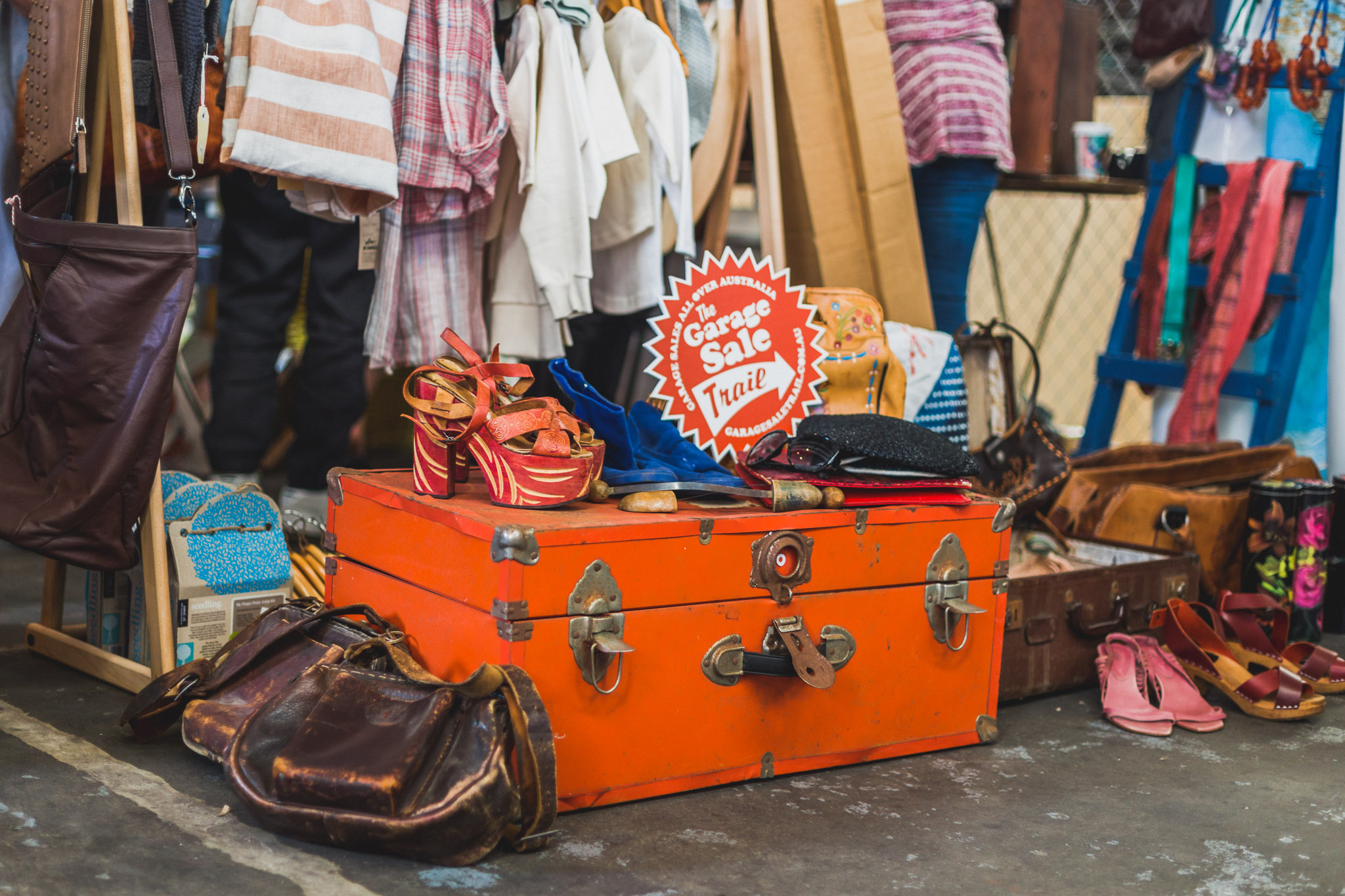 Re-Home it
Beauty is in the eye of the beholder so take a rummage through your cupboards for items you don't use and pass them on to someone who could use them. Many local charities and community groups who support people doing it tough are looking for items all year round. Check out Givit or details of what is needed right now.
List it
Sites like the trusted neighbourhood network, Nextdoor, allow you to promote items available for sale to those in your local community and list items for free. You can list anything from a designer bag to a ride-on mower and find people nearby to give your pre-loved goods a new life. Visit Nextdoor.com.au to get started!
Donate it
Charities and op shops are a great option for clothing, accessories and books that are in good condition. If you're not sure think: "Would I give it to a mate? Hell, yes! OK, I'll donate." Find an op shop near you at nacro.org.au and visit during opening hours to avoid leaving stuff on the street and ensure your donations count, rather than cost.
Repair it
Check out YouTube for handy guides to help you get nifty with a glue gun, screwdriver or needle and thread. Or get someone else to help. Many local Men's Sheds provide repair services on your doorstep. Find a Shed near you at Menshed.org
Swap it
For a thrifty and planet saving way to update your wardrobe, get involved in one of the many clothing swaps popping up all across Australia. Search for events near you or check out the marvellous events organised by the good folk at The Clothing Exchange
Hire it
Rather than splashing out on a fancy frock for that special celebration (you know you'll really only wear it once, right?) hire or borrow something instead. There are heaps of online stores now offering designer togs to hire at pocket friendly prices meaning you get the celebrity look for less and do your bit for the planet too.
Recycle it
Ok, so not everything can be reused. For items that really have reached the end of their life, check out your local council website or visit Recyclopaedia website for details on how to recycle anything and everything from mattresses to light globes and X-Ray films.
Things that aren't rad
x Disposable coffee cups, plastic bags and straws.
x Leaving items you no longer want on the kerb or outside an op shop for someone else to deal with – not only is it illegal but it costs charities and local communities heaps in clean up fees.
x Using the rubbish bin as the too-hard basket.
Garage Sale Trail is an initiative of the ACT Government.