Playford's big weekend of garage sales!
Join 400,000 Australians putting secondhand first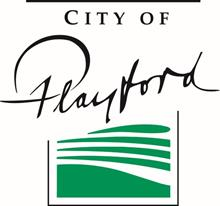 Join the Garage Sale Trail
Register to host your own Garage Sale on Saturday 19 & Sunday 20 October 2019. It's FREE and anyone can do it, whether you're a household, community group, a whole street, school or even a local business. You can fundraise for a cause or make yourself a few extra dollars, or simply declutter your space and free your mind.
REGISTER A SALE
Choose to reuse
Put secondhand first by hosting a garage sale or shopping the Trail.
Reduce the amount of stuff we send to landfill and the number of new products made. Ultimately, it's about decreasing our negative impact on mother earth and preserving it for future generations to come.
Host a sale to clear your space and make a small profit. Shop the Trail for guilt free retail therapy.
Featured Sale
Give it the boot! sale @ the Precinct
Got stuff? Heaps of stuff? Give it the boot! Need more stuff? We're a one stop shop for bootiful bargains at our car boot sale! We've got coffee, cakes, clothing, food tastings, BBQ, knick knacks, handmade goods, plants, stuff for kids and all kinds of stuff that you NEED! The Healthy Food Co, Precinct Cafe, Playford Men's Shed, Lutheran Community Care Op Shop are all open on the day plus loads of stall holders and fun activities! Limited stalls available for $5 including use of a trestle table. Want more reasons to buy secondhand? It's cheaper and more sustainable! It doesn't require use of new resources, energy or the generation of pollution. You don't have to find ways to recycle that huge mound of packaging! Second-hand pieces have stories - you can find unique stuff that nobody else has! It's a recycling system that directly supports our local community.