How to Refresh Your Spring Wardrobe with Pre-Loved Finds
by Sophie Newman
With Recycle Week coming soon, National Op Shop Week underway & Australia's biggest Garage Sale Trail community event arriving on 20th & 21st October, we're all set for the year's biggest Spring Clean, re-loving some fashion, and more!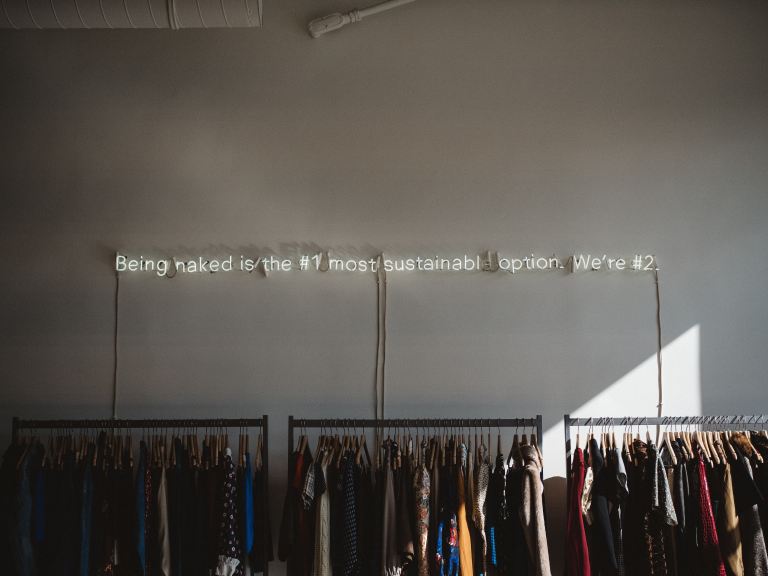 National Op Shop Week, 30 September to 6 October, is an initiative of Do Something. They're encouraging Australians to Spring Clean and donate their quality used items to one of over 2,100 opportunity stores. You'll not only de-clutter your life and help the environment, the effort helps to raise vital funds for local community charity services. Enter Your Post-Code here to find your closest charity shop and feel great!
"The start of spring is a great time to clean out your wardrobe and do something positive for those in need. By giving your unused clothes a second life, you also help the environment by keeping them out of landfill" - Jon Dee, Director of Do Something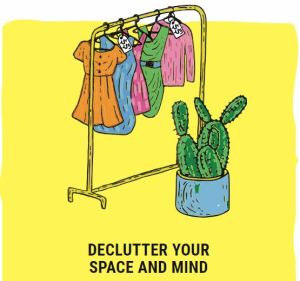 Why Garage Sale Trail – 2018
Running from October 20-21, the Garage Sale Trail is Australia's largest wardrobe and household clean out, conveniently condensed into one HUGE weekend! With hundreds of thousands of Australians getting together in streets, community centres and schools to buy, sell and reuse at garage sales over a weekend… imagine the difference this combined effort will make in reducing waste and minimising the impact of land-filled and unused resources, for our planet.
"One garage sale on its own doesn't do much but when the whole country gets involved the impacts are huge." - Andrew Valder, Co-found of Garage Sale Trail
So while you're excitedly grabbing your bags of donations and helping your unused fashion find loving new homes with your Spring Clean, we thought it'd be a good time to share with you some of our best op-shop and garage sale fashion buying tips, to complete the cycle, find exactly what you're looking for, and have a fab time along the way.
Here are our Best Op-Shopping Secrets:
Tip 1. Prepare. Set aside plenty of time. Take a coffee / water bottle. Write a list and cut-out or Pin some pictures. It's much easier to find what you're looking for when you know exactly what that is, and surprisingly, the universe often delivers it (see Unmaterial Girl – Leah, she gets it!)
HOT TIP – Ask for what you want, cut out pictures, be clear, the universe will deliver
Tip 2. Learn as you go – If you're new to op-shopping or not feeling confident, bring your phone and google away if you want to check if a brand is ethically or Aus-made, vegan, what fibre a fabric is made of etc, which can be helpful if you're avoiding micro-plastics, or seeking vegan brands etc (CAUTION: don't get too attached to the research and limit it to a minute or two tops – if it fits well and makes you feel fab, you're about to give a garment a new life! and that's a great gift)
Tip 3. Poly-shop-amory – Plan to visit Multiple stores (or markets or garage sales) in the 1 day/visit – Thankfully these guys tend to gather together and you may find 2-5 op-shops within walking distance of one-another. You'll find a wider selection, range of pricing and merchandising options to enjoy..
Tip 4. Know your size, then ignore it. As sizes will differ from label to label it's safer to ignore the tag size altogether. Shop fit and style rather than size.
Tip 5. Go broad. Shop outside the 'allocated' age-group, gender or category and rock that oversized men's shirt, kids knit or silk-undergarment-come-dress!
SEEN ON: We love author & journalist Clare Press in these gorgeous Green Carpet pyjamas!
Tip 6. Check the label – "Made Of" and "Care Instructions" will ensure the happiness of both the garment and the wearer. Ensure you're willing to extend the life of your new piece by knowing its needs in advance 😉
Tip 7. Shop outside the Season – akin to Tip No. 5, people tend to shop for the current weather but the best finds are 'out-of-season' due to demand and you'll likely find a designer coat just hanging on the rack in Summer, ready to become your new go-to outerwear.
Tip 8 – The ESSENTIAL Tip – Try it on – yes all of it, the whole basket! You may be pleasantly – or otherwise -surprised at the fit and feel of a unique garment, but you won't know unless you TRY. This step is essential in avoiding your new purchase ending up on the unused heap once again. Bring a friend and enjoy the show! *cue change-room montage scene*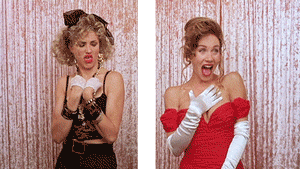 Tip 9: The Best-kept Secret Tip
If it's possible for you to look away from Cameron and Christina's GIF right now (sorry I did but then…), our SECRET tip is – TRENDS (wait, what..?). Despite what some marketing managers would like to convince us, the latest trend is nothing new. We're not referring to the "everyone look like 'this' and now everyone look like 'this'" version of trendy *shudder*, however being sustainable doesn't mean you have to ignore the currently fashionable silhouettes, popular fabric and colour choices completely, IF it also suits your individual style. All trends repeat, and you can restyle almost any look (thanks Pinterest) with items that already exist, *thanks op-shops*.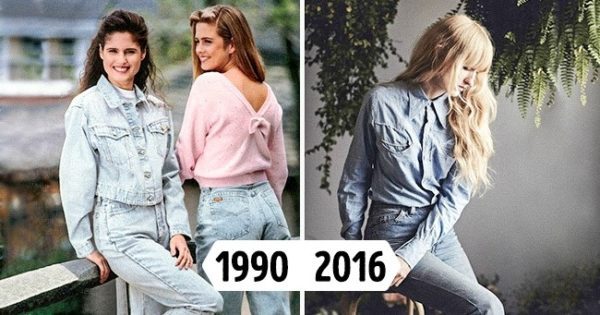 Tip 10: Pro-tip! Shop like the professionals – grab a Stylist or a fashionable friend to help put outfits together on the day for a capsule or an event. Eco-stylist Alex van Os runs op-shopping tours around Sydney and due to the growing demand, there's bound to be one near you!
Last minute Checklist – don't forget to; Bring your own bag/s – if you want to avoid plastic or buying ANOTHER reusable bag, don't forget to BYOB.
Remember: Tomorrow is another day – you wouldn't grocery shop hungry, so it's best not to op-shop when you really need something or you're time poor (that's what raiding your friend's wardrobes are for after all). This avoids ending up with something you didn't need in the first place or will only wear once – not the worst if you plan to re-recycle however not the end-game for the future of your totally wearable wardrobe.
To the newly-converted and the seasoned second-hand fashion lovers "Fresh wears are replenished daily" is our call to action & fashion adventure. Have fun!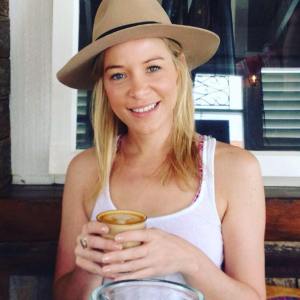 Written by Sophie Newman, Founder & Editor, Ethical Fashion AU
Ethical fashion advocate, environmental and social activist, Sophie founded Ethical Fashion Australia™ to help people make informed choices in a confusing, and at times intimidating industry. Previously the owner of her own label, Sophie shares her insights, news & current events, styling tips, and sustainable lifestyle inspiration with the EFA community.