Decluttering 101 with KonMari Consultant Sally Flower
Spring has sprung! It's time to throw open those windows (and drawers) and let the fresh air in. Is your house feeling a little stuffy? Or maybe you are not making the best use of your space? Spring is the ideal time to look at your home with fresh eyes. If you have been living in one place for a while, it's likely you have a few odds and ends laying around. Or maybe your home has lost that "fresh" feeling.
Decluttering doesn't need to be hard, feel like a chore or even take a long time. I help Aussies all over the country to clear out what isn't working for them and create calm nurturing spaces we would all want to come home to. Your home is your sanctuary; your hideaway from the hustle and bustle; it's a place to replenish, unwind and relax. I am Australia's first trained KonMari organising consultant and here are my top tips to make your home a sanctuary this spring.
Understand Why You are Decluttering
We don't book a holiday without first deciding where we are going. Nor do we book accommodation before deciding on what type of holiday we are craving; beachside lux, mountain adventure or city escape?! The same goes for decluttering and home sanctuary making. Before you start get clear on the purpose. Take a moment to clarify how you want your home to feel and function.
Do you want to save time looking for things? Do you want space for new hobbies? Do you want the kids to be able to put away their toys? How about creating a reading room, a quiet space or an art area? Maybe you want to be able to host at a moment's notice? Whatever it is focus on that, this is your new mantra. You will need to come back to it every time you get stuck (and you will get stuck).
Clarify who is responsible for what
In the KonMari Method, we declutter only what belongs to us and what we are responsible for. Which means as much as you want to throw out your hubby's bike trainer that you trip over every time you walk through the shed (the one he hasn't used in 7 years) you can't. That is his. You can ask him (in a kind tone), why it is important to him, maybe more important than a clear path to the door, but you can't throw it out.
This also means for those communal items like gifts, kitchenware & furniture, you need to decide on who is responsible for what. This will not only make it quicker as you zoom around making your sanctuary, but it will also save arguments later. Remember you are creating mindful homes, not domestic arguments. If you agree an item is shared, great! Then declutter it together and respect each other's wishes.
Declutter by category
If you take away only one thing from this article, this is it. DO NOT DECLUTTER BY ROOM. As tempting as it is to open the hall cupboard and jump right in... don't. Before my KonMari training, I did this all the time. Open a draw and organise. 50mins later I was tired, cranky and unsure where things should go.
When we declutter by room, or by drawer, we miss the opportunity to see a clear picture of what we own. We also force our brains into overdrive; it is too much to ask ourselves to make multiple decisions on multiple objects. Decluttering by category will improve your decision-making efficiency, speeding up the whole process.
Only keep what "sparks joy"
Deciding what to keep through this decluttering journey is easy; it must "spark joy". Every item you keep must make you feel good when you wear it, proud when you display it, jog a happy memory when you hold it or serve a purpose. If you get stuck, come back to your new mantra…does that item fall in line with how you want your home to feel and function? If it doesn't then you can let it go with confidence.
Thank what you let go of
"Thank you", two little words my clients hear me say over and over. Thanking an item before letting it go is one of the most humbling parts of the KonMari Method. Not only does it force us to verbally express gratitude, a proven technique to increase happiness levels, but it forces us to see objects as more than "stuff". We are living in a consumer-driven society, encouraged to buy more with little consideration of waste. The KonMari Method asks us to stop before we say goodbye and give thanks for all the items that we have been so lucky acquire.
Give your items a second life
Once you've decided what to let go of, be kind to your stuff and to the planet by getting rid of it responsibly. Anything that is still in good condition could even make you a little money by hosting a garage sale as part of Garage Sale Trail on 21 & 22 Novermber 2020. Registrations open mid September.
The things you don't sell can be donated to your nearest charity shop as long as they are in good condition. A good test is to ask yourself if you would give it to a friend. Make sure you are donating, not dumping by taking items in store or in leaving them in the bins provided.
For anything that's not fit to pass on, check out Planet Ark's Recycling Near You, and make the bin your last resort.
Need boxes to help you get organised? This October Storage King will donate $1 from the sale of every tea chest or carry box to the McGrath Foundation. Get yours here and help fund McGrath breast care nurses in communities right across Australia.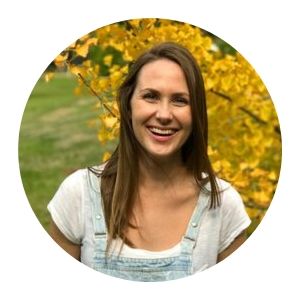 Sally Flower is the first Australian to be trained as a KonMari Consultant. Her love for the environment and passion for reducing consumerism is at the forefront of her professional organising, helping families not only be more connected but reconsider every future purchase; ensuring it had a purpose, a need and will be loved.
She runs Home Sanctuary, which has become a hub for mindful living. "My goal is to change the way we purchase, to motivate and help our community make purposeful choices that inspire us to live as the best version of ourselves."